Art direction, brand names, product design, product development, marketing concepts… as well as designing bottles, decanters, labels, packaging cases and gift boxes:  Maison Villevert manages the entire brand development process – both for its own in-house brands and those created for partner companies.
Maison Villevert has dedicated production and packaging sites close to Cognac which have the highest certification standards. The bespoke bottling facilities mean that products can be bottled by hand in small quantities – whether miniatures or the largest bottles – or in their millions for shipping across the globe… and all with the same uncompromising approach to quality.
Adéona
Adéona, Maison Villevert's state-of-the-art production, bottling and logistics site has continued to expand since it was built in 2012.  The three-hectare site near Villevert Manor comprises bottling facilities, a distillery, an R&D laboratory, cellars, storehouses and offices.  A second phase of building work in 2016 has doubled the initial capacity.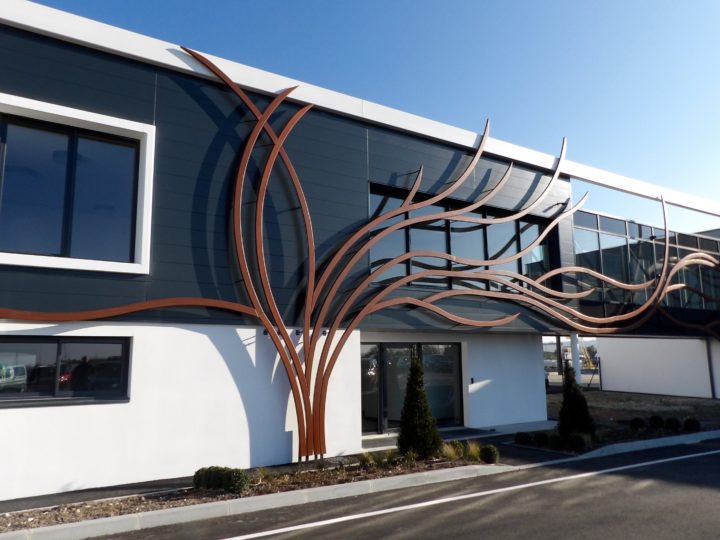 Adéona is a great example of Maison Villevert's dynamic environmental policy
As well as visionary architecture and the most advanced equipment, particular attention is paid to ergonomic workplace design and excellent working conditions. Maison Villevert's policies include gender parity and local recruitment.  There is also a partnership with 'L'Arche', the international not-for-profit organisation that supports people with learning disabilities, enabling them to work in the community:  specially designed workspaces and appropriate work schedules foster this inclusive approach.
Adéona is also a great example of Maison Villevert's dynamic environmental policy, which includes monitoring CO2 emissions, minimising water use and efficiently recycling waste materials to ensure the eco-friendly sustainability of the company's operations.
PLEASE, DRINK RESPONSIBLY