Adéona is Maison Villevert's state-of the-art premises on a 3 hectare site, comprising bottling facilities, a distillery, an R&D laboratory, offices, cellars and storehouses.  The site has the capacity to produce severals million bottles per year to send out across the globe.  Some creations are bottled by hand in small quantities, while others are produced in their thousands… all with the same uncompromising approach to quality.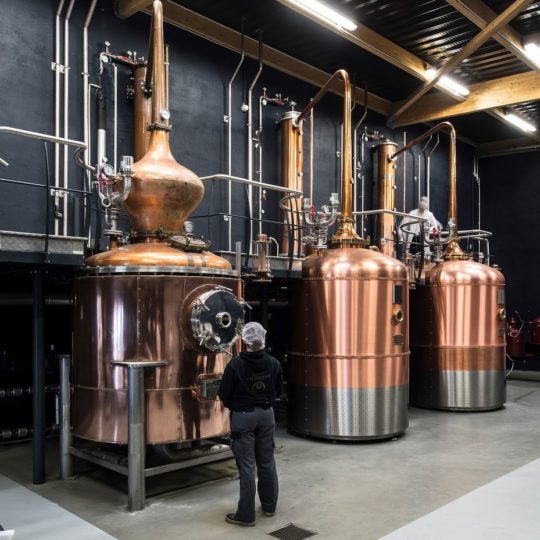 As well as visionary architecture, Adéona also embraces modern working practices, including parity, a local recruitment policy, ergonomic workplace design and excellent working conditions. The site has also been developed in partnership with 'L'Arche', the international not-for-profit organisation that supports people with learning disabilities, enabling them to work in the community.  There are specially designed workspaces as well as appropriate work schedules to foster this inclusive approach.
Adéona is also a beacon of sustainability through Maison Villevert's dynamic environmental policy, which includes monitoring CO2 emissions, minimising water use and efficiently recycling waste materials.  The site also has ISO 22000 certification.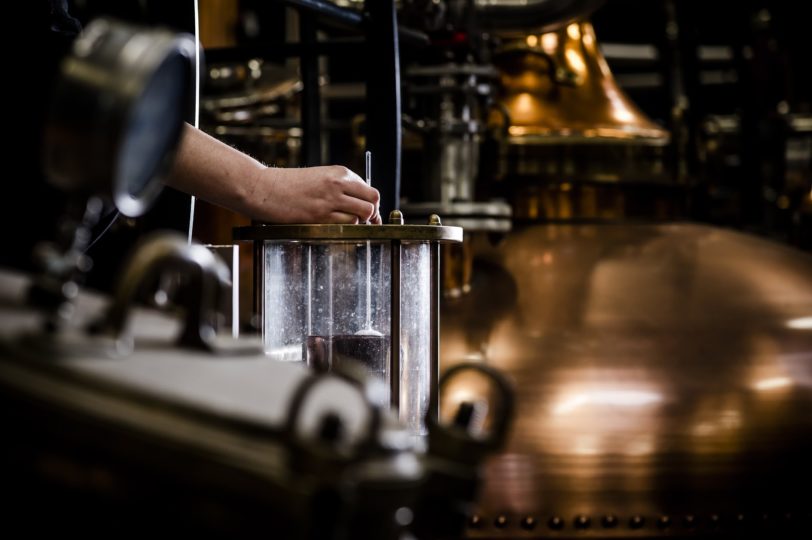 Members of the Robicquet family are among the founders of commerce in the Cognac region as long ago as 1580 and 1640, as cited in the 'Annuaire Bérauld', published in 1892. They are a source of inspiration even for our more technologically advanced times…  Back in 2001, Maison Villevert was already making use of the steam distillation process, a technique for extracting the quintessential qualities of grape alcohol.  To optimise quality for each and every creation, Maison Villevert favours different – and very advanced – distillation methods, each requiring specialist skills.
Maison Villevert uses the Florentine alembic to extract the aromas of plants and spices.  This type of still is used by the renowned perfumers in Grasse.  It involves delicate work that, for us, captures the aromas used in the production of spirits, especially the botanicals for gin.  A very fine example of this is extracting the aromas of grape flowers for our famous gin, G'Vine.  Once a year, for a few days only in June, the buds on the vines open their delicate petals, revealing a highly distinctive, enchanting perfume of fruits and flowers.  The grape flowers are carefully picked by hand and infused in neutral grape alcohol for several days to extract their quintessential qualities.  The infusion is then distilled in a small Florentine alembic.  The end result is a spirit with an exquisite perfume… evocative of a stroll through a vineyard on a warm, sunny day when the vines are in full flower.
Maison Villevert also uses 'hybrid' alembics; these are bespoke stills that have been specially adapted for our needs.  For example, one has the head and upper part of a traditional pot still from the Cognac region.  This is designed to better conserve and develop the aromas in gin.  Other stills have a turban-shaped head and are used to obtain the desired qualities for Cîroc vodka.
PLEASE, DRINK RESPONSIBLY